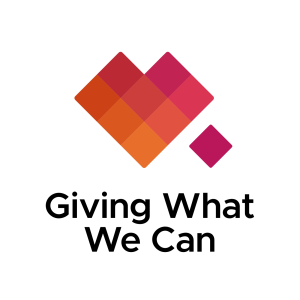 Friday Jul 08, 2022
#7 - Bruce Friedrich: Why plant based meat is a scalable solution to feed the world
We were lucky enough to sit down with Bruce Friedrich, the founder and CEO of the Good Food Institute (GFI) which is pioneering open access science, policy and corporate engagement to make plant based meat taste as good and cost less than it's traditional counterparts as part of a solution to feed future populations and reduce the impacts on climate, health and poverty.
This was an inspiring interview and we are really grateful for Bruce sharing his time with us, and for the work that he has spearheaded at GFI.

You can donate to GFI and support all their excellent work via Giving What We Can: https://www.givingwhatwecan.org/charities/good-food-institute


WANT TO LEARN MORE ABOUT GFI?
👉 You can find out about GFI and keep up with Alt Proteins at gfi.org/newsletters (includes our monthly highlights).
👉 GFI has jobs open in the U.S., Europe, APAC, India, Israel, and Brazil - you can check out gfi.org/careers to see what's available.
CHAPTERS: 00:00 - Introduction to Bruce and GFI
02:40 - The scale of impact of animal agriculture
07:05 - How did Bruce get to where he is now?
11:55 - How did Bruce decide to transition into the alt protein space and how has the industry developed in last last decade?
16:44 - The core pillars of GFI and what they do (science, policy, corporate engagement)
21:45 - How are the major meat companies dealing with the transition to alt protein?
23:34 - GFI's consumer research, and some insights from research
29:58 - Bruce's estimate on when cultivated meat will be available in grocery stores
31:05 - The potential role of China and economic benefits to subsidising technology
34:21 - Is there anything Bruce is concerned that could stop the growth of alt proteins?
36:29 - The problems with regenerative agriculture
39:37 - What's the path for good plant based cheese options?
44:40 - What can people watching this do?
OUR RESOURCES:
✍️ Take a giving pledge: https://givingwhatwecan.org/pledge
💕 Giving recommendations: https://givingwhatwecan.org/best-char...
🤑. 'How Rich Am I?' calculator: https://howrichami.givingwhatwecan.org
🤓. Recommended books, videos, podcasts: https://givingwhatwecan.org/resources
🙋‍♂️ Get involved: https://givingwhatwecan.org/get-involved
BE OUR FRIEND:
💌 Sign up to our monthly email newsletter - https://www.givingwhatwecan.org/newsl...
🌍 Our website / blog - https://www.givingwhatwecan.org/
📸 Instagram - https://instagram.com/giving_what_we_can
🐦 Twitter - https://twitter.com/givingwhatwecan
👍 Facebook - https://facebook.com/givingwhatwecan
Comments
(0)
To leave or reply to comments, please download free Podbean or